Organic Law 1/2004 of 28 December on Integrated Protection Measures against Gender Violence Spain: Chronicle of a failure. MATEO BUENO . Lawyer and mediator
I am among those who think that the best laws are those that grant rights without imposing obligations – example : the Divorce Act , which allows divorce but obviously doesn't force you to . Or more recently, Law 13/2005 , of 1 July, amending the Civil Code concerning the right to marry , under which two people of the same sex can marry , but does not impose an obligation for two people of the same sex to get married- .
In contrast, the worst laws are the ones that remove rights and discriminate against people , being the paradigmatic example of this kind of law the Organic Law 1/2004 of 28 December on Integrated Protection Measures against Gender Violence Spain – hereafter LIVG- a copyright law that discriminates man by the mere fact of being a man and deprives him of fundamental rights such as the right to presumption of innocence.
The truth is that no country in the Western world has a law comparable to this Act except some Latin American countries , that wrongly, we are imitating.
The LIVG was approved on December 28, 2003 -a inocentada- authentic , coming into force thirty days after its publication in the Official Gazette -29 December 2003 , that is , on January 28, 2004 , by what has already been completed 10 years.
What is the balance of these 10 years of implementation of this Act ? In my opinion there has been a failure. Here's why I say this , highlighting 4 that will be developed along this article :
1. The LIVG has failed to protect real abused women.
2. The indiscriminate application of the LIVG is " killing " innocent men
3. The LIVG is one of the few laws that has created an entire industry around it since around the bad-called " gender violence " it has created a "business" where huge sums are invested, andt a high percentage are not ending up in the real victims .
4. The LIVG has managed to implant in society is the culture of " false accusation ".
First " The LIVG has not "truly" managed to protect abused women- Yes, yes, as you read it " truly" abused women because not all those who denounce are abused women, neither all abused women denounce.
To make this statement it's enough to see the information facilitated by the " Ministry of Health, Social Services and Equality ". In the year 2004, when this law came into force, 72 women died in Spain and in the year 2013 – one of the years with fewer deaths – 48 died. But there are years, like 2008 and 2010, in which the number of 72 deceased women was higher.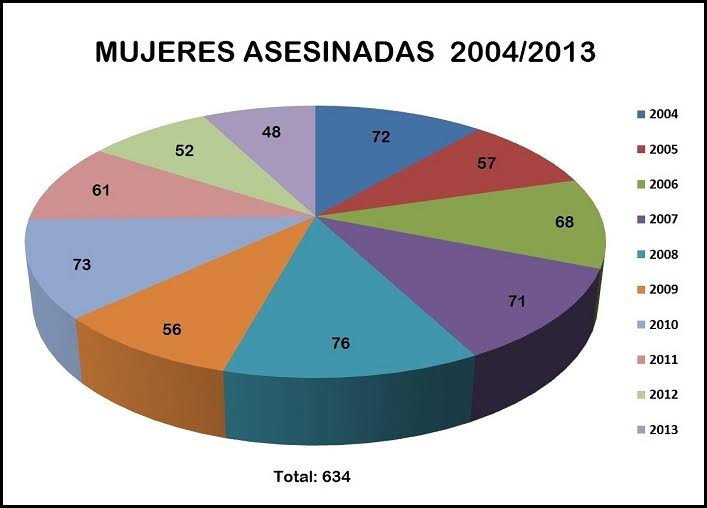 Of the women that, year after year, have died in Spain – according to information of the Ministry of Health, Social Services and Equality-, more than 60 % approximately had never denounced. This comes to confirm that many abused women do not denounce, because, among other things, the "real" abused woman has panic of her aggressor, and to give the step to denounce is a decision that many, even, refuse to take as a fear of the consequences that it could have.
We can affirm that, unfortunately, the principal consideration of the LIVG " to diminish the number of women's deaths to hands of their partner or ex-partner  has not been obtained.
What's more, I have the conviction that LIVG only "generates" violence, so, sadly, women will continue dying at the hands of their partner or ex-partner.
It is sad to say it but, it has been forced so much the LIVG that has lost the essence of what was looked by its implantation. Why do I say that it has forced so much? Because it turns out slightly paradoxical that an immense majority of the formulated denunciations take place in the bosom of a matrimonial break. It is obvious that many breaks are traumatic but, of there to denouncing, since it is done, only to try to get benefit of certain facilities that this law grants to the women, there is a big step.
Another perverse effect of the LIVG – second of this article – is that the LIVG not only has not fulfilled the principal consideration, to diminish the number of women's deaths in the hands of their partner or ex-partner., but in addition, its indiscriminate application is "killing" innocent men.
To make this affirmation, as in the previous case, one only has to see to the information facilitated by the National Institute of Statistics – INE-. In the year 2004 in Spain 1.665 men committed suicide. From 2007-3 years after the LIVG came into force – the number went off, being kept stable over 2.500 masculine annual suicides, coming to 2.724 in the year 2012 – last year we have information from the INE-. We are not so stupid of presupposing that the only motive of masculine suicide is this law, but his increase is very significant with the entry into force of the same one, does not it seem like it to you?
In case anyone wonders , how many women commit suicide in Spain?, I would say that approximately 3 suicides of 10 are women , the rest men . According to data provided by the INE , in 2004 in Spain 604 women end in suicide, while in 2012 the last year for which we have data- 815 women end in suicide.
And some people will wonder, how is it possible that the application of a law « kills» men? Well yes. The truth is that the media silence these deaths , but the deaths of male victims of false allegations and the application of such unjust law exist, albeit almost invisible to most citizens actually, because , as I said, the media silences this reality following some interests.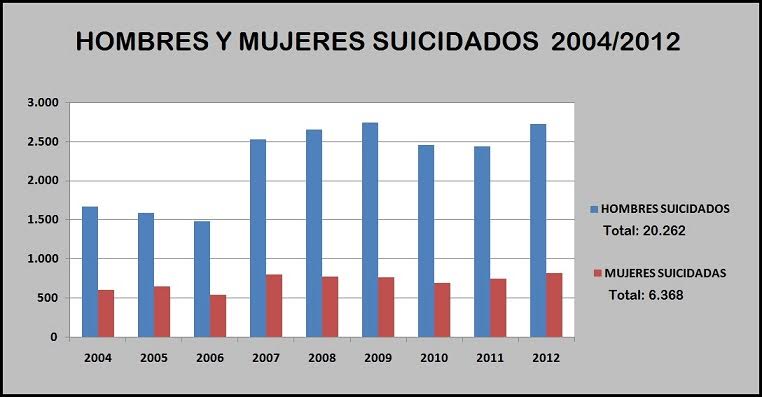 It is astonishing to see how, when a person commits suicide because they were going to be evicted , it becomes open information and news , however, when a father kills himself because he has been a victim of this social scourge of false allegations the coverage is radically different. It is painful , but if it were not for social networks , we wouldn't even know about these deaths .
One of the last cases was the case of Carlos,  deceased in 2014. If I had knowledge of his death it is not thanks to the media, but to the social networks.
Carlos, before the divorce, was living with his wife and his daughter – a minor – in a house property of his parents, situated in Sagunto's Port (Valencia). On getting divorced, the guard and custody was attributed to the mother and, in consequence, the use of what had been the conjugal house also – that, since it has been said, belonged to the parents of Carlos-. They granted to Carlos what is known as a "wide" regime of visits, that is to say, alternate weekends and two afternoons during the week.
After divorcing, his ex-wife denounced Carlos, because as it seems to be he said to her " you mess, go to steal to your village, and learn from my family " or " you are a mess and you have taken everything " – according to the persons next to him, there was neither no physical aggression nor threat towards her ex-wife ever-. These words, in both cases, can be unfortunate and reproachable but, in my opinion, they can not be considered to be a crime and under no pretext, these words can not give place to the consequences that such expressions had for Carlos.
For application of the protocol of action against gender violence, Carlos was detained, spending one night in jail and later put to judicial provision – the first consequence-. The second one was that he was given a restraining order, and the third one, – in my opinion, surely the one more damage did to him-, the regime of visits to his daughter which he was enjoying was diminished.
Do you think these measures are proportional to the conduct carried out by Carlos? I think that not. Such expressions, at most, can be constitutive of a minor offence, but they can never be constitutive of a crime giving place to such a disproportionate sanction.
Since it has been exposed, Carlos was living in Sagunto's Port (Valencia), And being a small village,it is not difficult that two persons meet. And so it was. After getting a restraining order, Carlos and her had two fortuitous meetings, the first one of them in a kiosk. Both meetings gave place 2 denunciations for breaking the restraining order, reason for which Carlos had to face at an early date judgment for such denunciations, being more than predictable his convicition and entry in prison.
Consequence of all this, Carlos not only lost his house and saw how day after day the time that it could share with his daughter was diminishing, he fell down in a depression, lost his work and, ultimately, he took a bad decision, and committed suicide.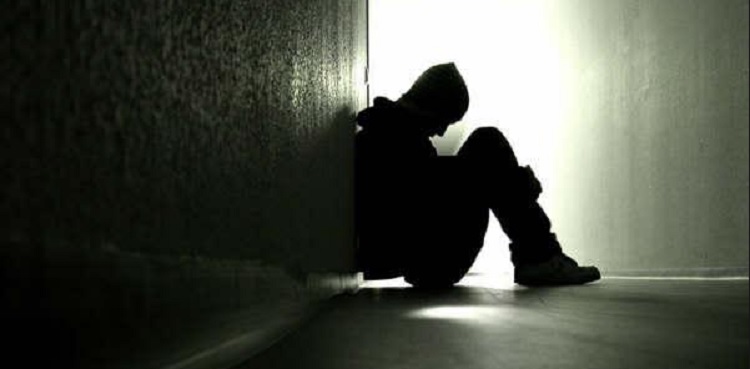 One day before his suicide, Carlos was writing in his Facebook's wall " keep fighting, in order that this LIVG ends, the way is not easy when so many people are suffering, for the benefit of corrupt  politicians, judges, prosecutors, attorneys. Associations etc. Some day they will pay for it. NO TO THE LAW OF DEGENERATE VIOLENCE …….. ".
Probably one of the major "crimes" that Carlos committed was to ask for shared custody, that is to say, to want to be more with his daughter – according to those who knew them, the girl adored him-.
I am sorry to say it, but I think that Carlos is not a "martyr", what's imore, I think that his last decision was mistaken, he should have thought more about his daughter and fight. But yes it is an example of what is happening in this country with so many people and so many men victims of the indiscriminate application of the LIVG.
Surprisingly, his case has gone unnoticed for the mass media. There was a digital newspaper, of Sagunto's Port, which echoed such a news, concretely "eleconomico.es". Nevertheless, the following day the news disappeared and on his place they hung another changing it and going against Carlos. Likewise on Youtube there was a video hung by some friends of Carlos, video that also disappeared rapidly. In fact, when the link was interfering, in his place the following message was appearing " This video has been eliminated due to an infraction of the politics of YouTube related to the prohibition of content created with ends of harassment, intimidation or threats ".
In any case, I want to leave witness here of that for the production of this article I have not contacted the ex-wife of Carlos, but if she wants to give her version, I will publish it in the same space.
The third of the perverse effects of the LIVG is that, concerning badly called " gender violence", a " business" has been created " to which millions are invested that, in a high percentage, are not going to stop the real victims.
The certain thing is that it impresses to see the numbers we are speaking about and, the most serious thing, It is scandalous to see where the money goes
On July 26, 2013 the Government approved through the agreement of the Council of Ministers the " national Strategy for the eradication of violence against woman 2013-2016 ", elaborated by the Ministry of Health, Social Services and Equality, whith a total budget of 1.558.611.634 €.
And you, as I, will wonder, where is this money going? Directly or indirectly, most is going to political parties, unions and feminist associations, and 5 % to the victims.
For example, D. ª Elena Valenciano-candidate of the PSOE in the last European elections – presides at the foundation "Women". Well, from the year 2004 until the year 2011 this foundation received almost 15.000.000€ and, what does this foundation do with this money? The response is that, for example, it does things "as "indispensable" as "  Spanish language checks with feminist criteria " – No comments-.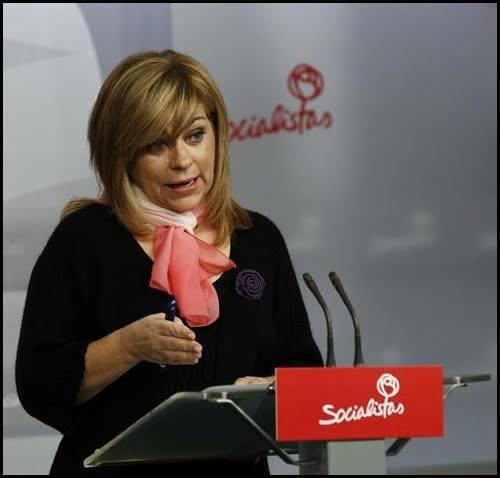 Another example is that of the known " Women's Association Jurists Themis " to which in the year 2012 it was granted by the Ministry of Health, Social Services and Equality – BOE n. º 46, of date February 22, 2013, pág. 15.172 – 58.950€, of which, 7.999€ were for " equal Democracy. Maintenance and development of the web page " and 13.956 € for the " Juridical Magazine of Gender Equality ". Everything which, without a doubt, is of special interest for "truly" abused women and which contributes enormously to the eradication of this problem.
In the article " Abused Men, a reality silenced ", published in the same virtual space, there were enumerated a total of 12 different organisms to attend and to support women in the Community of Aragon. Organisms all of them that live off state, autonomous and municipal handouts that are given out for their own survival, and often  placing without supervision all kinds of professionals (friends) – psychologists, social workers, attorneys, etc. – whose " only merit " is to be affiliated to a party or union, or simply to be a friend of …, since to get in these organisms it is not necessary to access through opposition or merits.
Even more, instead of unifying in order to have a major coordination and reduction of the expenses, these organisms, institutes …, grow in number day after day, being the more curious thing that, often, the functions double or they directly compete between them.
As with men's suicide victims of the LIVG there reigns the " law of the silence ", in relation with the helps that are received to fight against badly called " gender violence ".. For example, according to a presentation presented in the University of Barcelona, Spain gets of the EU 3.200€ for every denunciation for gender violence, independent that it finishes with a condemnatory judgment or not, and even if it is false.
In relation with this help of the EU for denunciation, from the Secretariat of Equality of the Ministry of Health, Social Services and Equality, it is said that it is not known. Though they recognize to receive 10.000.000€ of European funds, of which a million (10 %) is destined to the prevention of gender violence.
But what is more, as the things have been organized concerning the LIVG, everything incites to denounce. Because ultimately all are advantages. An immigrant woman who does not have legal residence in Spain, if she puts a denunciation she can regularize her situation. A woman who possesses few resources and puts a denunciation, can obtain the Active Revenue of Insertion – revenue of 426€ monthly for eleven months, extendable to 33 that she receives independently of the denunciation ending with condemnatory judgment or not and that, even if the denunciation is false, she does not have to return-. And a long number of helps that take us directly to the fourth perverse effect of the LIVG, THE PROLIFERATION OF FALSE DENUNCIATIONS, having created in 10 years what now has been implanted in Society as the culture of  false denunciation ".
Furthermore, a few days ago, in my office, I had to hear a woman saying to me that " My friends have advised me to put a false accusation to my ex-husband". In the end it has become a common knowledge – and a sadly true one-, that, presenting a false accusation, you can obtain better conditions in the divorce.
Some time ago, in this virtual space, we published the article " False accusations exist " where this reality was denounced by specific examples and where we saw how nothing happens to women who have done accusations, because those who must chase them do not do it, this question to which also we refer in the article " Lords, open your eyes and be brave ".
The certain thing is that today there are people who still refuse to recognize the existence of false accusations, but when there are gender Violence courts that close more than 50 % of the denunciations that appear, it will be for something…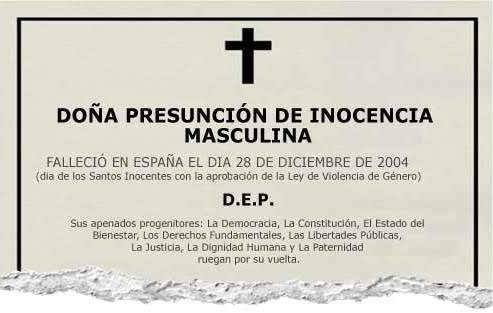 Likewise, possibly with the purpose of manipulating the information, many of the statistics that are done take as information the number of judgments celebrated by " gender violence " and condemnatory sentences, when the logical thing would be to take the number of presented denunciations to see how many of them end in judgment with condemnatory judgment.
The reality is that, while gender violence exists as a "business" and law is not forcefully applied to those who do an improper use of the LIVG, things are not going to change. But the question is, are those that live off LIIVG interested that things change? Personally I think not. There are many interests created concerning the LIVG and a lot of more " grateful stomachs ".
We neither deny nor question that in Spain violence against woman exists – and against man too-, it is true that is a blight from which no country escapes and which must be eradicated, but it is also true that the LIVG is quite far from obtaining it.
For more information:
Articles also:
Men in Spain automatically go to prison if accused of domestic abuse. They are denied of demonstrating evidence, witnesses or testimony
Spain , the only country in the world with 106 exclusive courts for men
Spain Gender Equality and Violence Laws and Their Compliance with European Convention on Human Rights; a Case of Affirmative Action against Men
A judge says there are already Spaniards in jail just to say to their wives : " Fuck you "
The industry of the gender violence Spain
Real Data on Gender Violence Spain and other lies
Official information of domestic violence and gender violence deaths in 2015